St Edward`s College being an independent, private school aims to put the boys' well-being first and this is what makes St Edward's unique. The Junior School makes certain that our boys' introduction to the world of learning and education is a thoroughly enjoyable experience providing them with a strong sense of identity and belonging to last a lifetime.
During the years in Junior school we aim to develop ambitious, confident and capable learners who are ready to take on the competencies of the 21st century. The boys are encouraged to develop their skills and attitudes, using a variety of involved learning methods such as Think, Understand, Learn which motivates their curiosity, enabling them to think and reflect.
St Edward's Junior School occupies a building separate from the main block. This has recently been completely renovated to include new furniture and equipment. Junior school also has its own separate Resource Room, new Library, Art Room, Music and Drama Room and ICT Lab, it shares the same magnificent grounds and open spaces that the College is so proud of and looks out on to our large lawn, surrounded by mature trees.
Boys are received into the Junior School from the age of 6 to 10 (Year 3 - 6) and follow both interactive and independent forms of learning which encourage their self-improvement as well as social skills. A combination of small class numbers and carefully chosen, dedicated teaching staff ensure that children receive individual attention and care. The boys all follow the core curriculum as well as having plenty of time for sporting and creative activities.
A specialist teacher provides art classes twice a week and boys are encouraged and supported to enter further artistic competitions of which we are proud of our success. Drama and music activities develop the boy's confidence and Christmas and spring concerts are a highlight of our school year.
Boys who are international students may opt for Maltese for Foreigners or Extra English classes (T.E.F.L), which are taught in smaller groups. Parent's may also opt out of the religion lesson and will be set individual work according to their needs.
From Year 3 the subject of Social Studies is introduced to the curriculum. This included Geography, History, and Civics. We pride ourselves in the quality of our language skills and Italian, Spanish, and French are taught from Year 5, with options for additional languages as the boys progress to Middle school.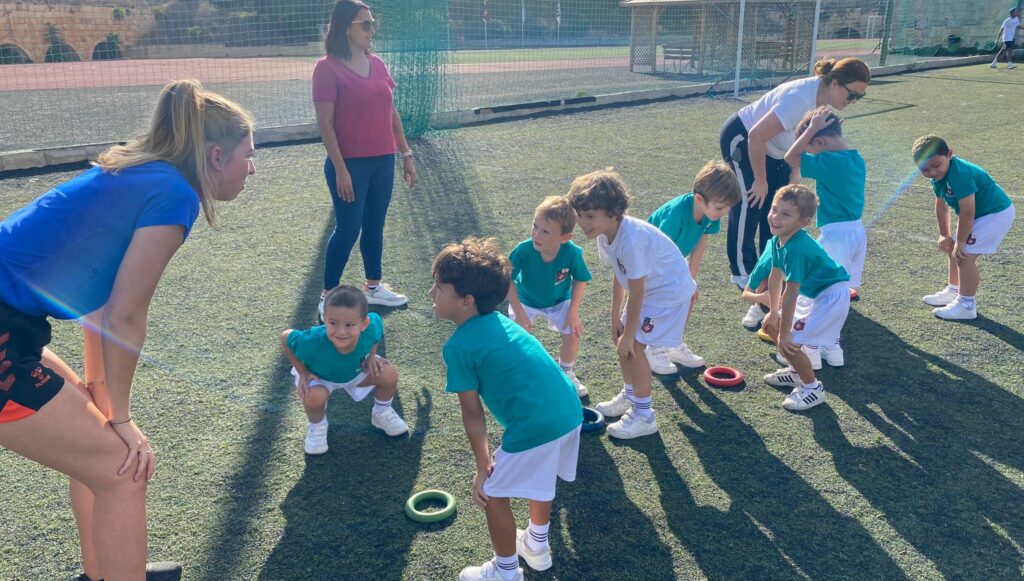 Games and sports lessons are conducted 3 times a week with specialist teachers, but our longer lunch hour enables the boys plenty of time for extra physical pursuits such as inter-house sports, football, tennis, basketball and athletics which are all held on a regular basis on our spacious grounds.
Boys may also choose to join our lunchtime eco club, where the boys are led in active environmental tasks, where they develop part of the grounds and grow their own produce.
Extra outings and events supplement the curriculum and a variety of cross curricular activities are organized frequently for personal and social development. These include interactive workshops, theatre groups, author visits, sports demonstrations and talks on many relevant subjects.
Many students stay on for extra activities after school which may include gymnastics, tennis, athletics with SportsKidz, Nutty Scientist, Bricks4kidz and robotics with Robocoach and weekly catechism lessons where transport is provided to Luxol.
Junior School hours
Year 3 - Year 6: 08:30 - 15:00