The Middle School offers a holistic educational programme that continues building on the foundations laid in the Junior School whilst also taking into account the boys' changing needs by supporting and promoting their physical and mental development through carefully constructed educational activities.
The raison d'etre of the Middle School is to make the transition from Junior to Senior School levels smooth and seamless. The Middle School caters for boys age 11, 12, 13, Year 7, 8, 9.
An important transition process we employ from Year 6 Junior School to Year 7 is through the book Kensuke's Kingdom. The boys read this book in Year 6, about a boy shipwrecked on a small Island who encounters a Japanese Soldier called Kensuke.
In Year 7 as part of a transition into Middle School, the boys have their lessons revolving around the book. For Instance in Art they make look at Japanese paintings. In English, do essays about being stranded on an Island. There are lots of opportunities to use the book as a theme in subjects in the Middle school.
Towards the end of Year 8, the students receive help and advice in order to choose appropriate subjects for their move into Year 9. In Year 8, the students chose the subjects they will follow for their last three years in College. We have a parents evening to discuss and clarify all the available choices.
Reaching Goals and Aspirations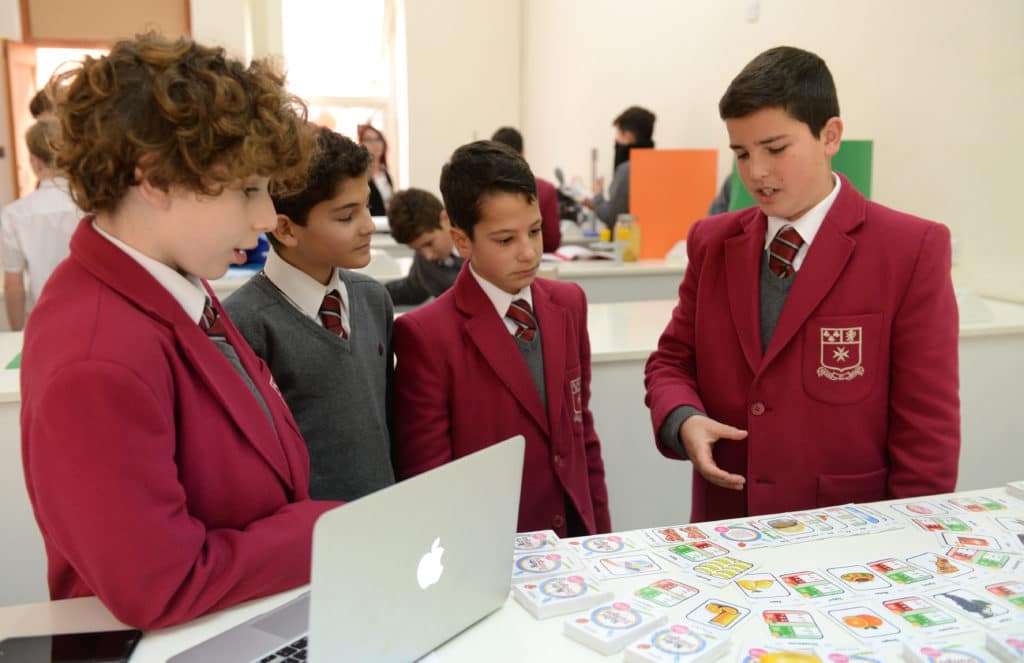 Students in the Middle School are at the age where they begin to aspire towards adulthood, and try very hard to "fit in" and establish themselves as individuals. As a result, boys at this particular stage of growth need lots of support to develop the necessary skills which are needed to make them truly independent and accountable for their actions. The Middle School curriculum supports the needs and varied interests of our boys in an environment which is safe, yet not stifling, and thus allows our boys to develop a sense of independence and assertiveness.
As well as these subjects, the boys have an opportunity on a Friday afternoon to take part in a non academic activity of their choice. The list of past activities has been; First Aid, Sports, Geo Club, Media Studies, Investigating Archaeology, Drama/Guitar lessons, Experimental Science and Cookery. All of which the boys enjoy very much and a perfect way to end the week in School.
Students' progress is carefully monitored through formative and summative assessments and ongoing communication between parents and teachers. Our boys are encouraged to achieve their highest academic potential and to assume responsibilities that will help them develop qualities which characterise the true Edwardian, such as self discipline, independence, leadership and organisation.
Middle School hours
Year 7, 8, 9 : 08:30 - 15:00