St. Edward's College would like to pay tribute to the passing of one of its most illustrious students: Prof Edward Debono. He died at the age of 88. Professor Debono was the originator of 'lateral thinking' a methodology on HOW to think rather than WHAT to think. One of his most notable works was that of the Six Thinking Hats.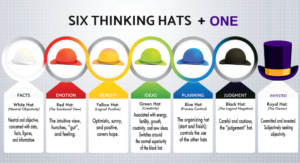 Edward Charles de Bono was born in Malta on 19 May 1933. Educated at St. Edward's College, Malta, he then gained a medical degree from the University of Malta. Following this, he proceeded as a Rhodes Scholar to Christ Church, Oxford, where he gained an MA in psychology and physiology. He represented Oxford in polo and set two canoeing records. He also has a PhD degree in medicine from Trinity College, Cambridge, an honorary DDes (Doctor of Design) from the Royal Melbourne Institute of Technology, and an honorary LLD from the University of Dundee.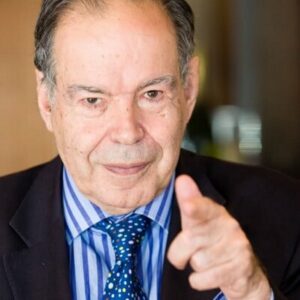 De Bono held faculty appointments at the universities of Oxford, Cambridge, where he helped to establish the university's medical school, London and Harvard. He was a professor at Malta, Pretoria, Central England and Dublin City University. De Bono held the Da Vinci Professor of Thinking chair at the University of Advancing Technology in Tempe, Arizona, US. He was one of the 27 Ambassadors for the European Year of Creativity and Innovation 2009.
The originator of the term 'Lateral Thinking', de Bono wrote 85 books with translations into 46 languages. He taught his thinking methods to government agencies, corporate clients, organizations and individuals, privately or publicly in group sessions. He promoted the World Center for New Thinking (2004-2011), based in Malta, which applied Thinking Tools to solution and policy design on the geopolitical level.
St Edward's College hails this pioneer whose work reflects the motto of the college 'Virtue and Honour'. Ave atque vale, Old Edwardian.