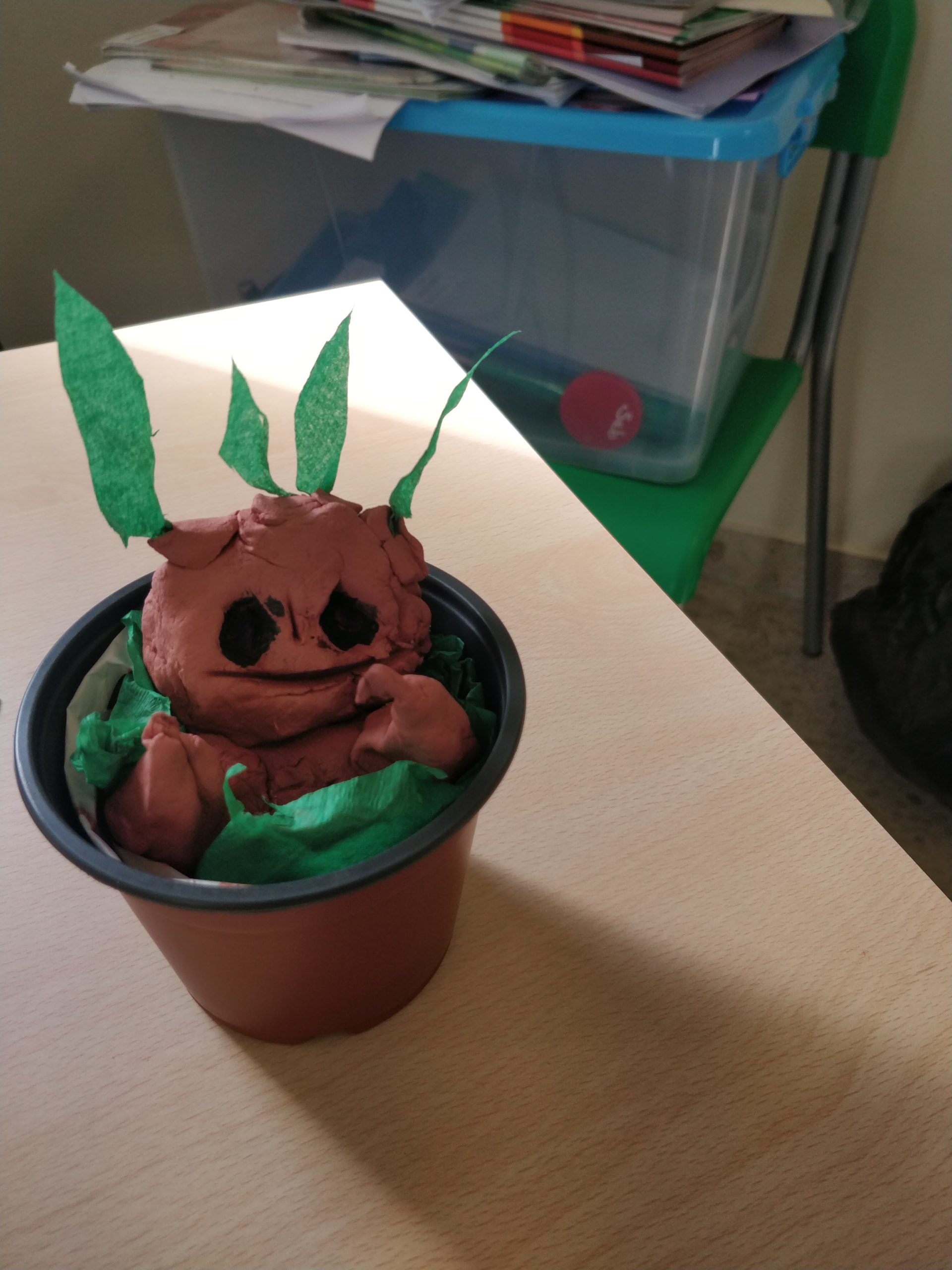 Instructional Writing Activity
For this activity we tried to combine an English writing task with a hands-on creative activity which all the boys enjoyed. It was an opportunity for them to get creative!
We planted (made) Mandrakes from Harry Potter. These plants are known to shriek when pulled out from the soil therefore, earmuffs are highly recommended.
Thankfully, for our activity none of the mandrakes made any noise. The boys began by filling in the pots with scrap paper topped with green paper scraps. They soon began to model their mandrake using clay, paints and other materials. The mandrakes were placed into the pots and were then left overnight to dry.
Later on in the week we wrote out the instructions to finish off our instructional writing unit.