This point in the year is always one of great transition in the 6th form section. Our Year 13s are in the midst of their final IB exams, and our year 12s are faced with the reality that in 12 quick months they will follow suit. While it only seems like yesterday when they were picking their subjects to study they must now look beyond to next year and ask themselves a few very important questions. Where do I want to go to University? What course do I want to study? And what career do I envision myself following?
All of these can be very daunting questions. There are a plethora of fantastic institutions and opportunities out there but finding the right information can be difficult and incredibly time consuming. In order to aid our students, last year, St Edward's College subscribed to the Bridge U platform.
BridgeU is an exciting online platform that helps pair students with potential Universities based on their predicted grades, future career preferences, preferred destination countries and a quick survey about their personal preferences on their desired environment, learning styles and cohort dynamics.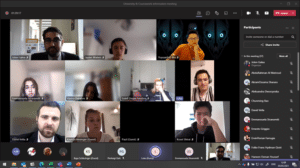 BridgeU has a database of 28,000 international universities and has guided 115,000 students applications over the past 2 years. It helps students discover Universities that fit their preferences while also giving them a prediction of their likelihood of acceptance based on their predicted results. These are sorted into 'reach', 'match' and 'safety' Universities.
Aside from introducing this platform, this week students had the opportunity to receive guidance from 3 former IB students. Becca Bonello Ghio, Kaya Schlesinger and Luke Bonello Ghio.
Becca, an Old Edwardian, gave insight on how the IB diploma not only helped her to succeed at University but also commented on how her CAS portfolio helped her achieve internships and finally jobs at the United Nations in Bangkok and finally the European Parliament in Brussels.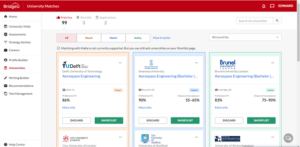 Kaya, a German IB student who grew up in Kenya, shed light on how the IB is an educational passport and gave her the opportunity to study wherever she wanted. She also talked about her experience as an international student studying at the University of Malta.
Luke, a former College Captain, volunteers with the Erasmus student Network at the University of Malta as he reads for his Law degree. He talked about Erasmus opportunities as well as the support network available for foreigners studying in Malta.