COVID-19 Support at St Edward's College
During this time of uncertainty we wish to be able to provide support to our community. We understand that you may be overwhelmed with information that is available and not sure what applies to you.
Here you will find tips and support for your children and entire family. The aim is to maintain our ethos at the moment which is SCUP; Safety, Cooperation, Understanding and Patience.
We are constantly updating this page as we receive new guidance from the Health Authorities.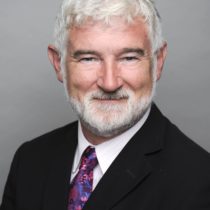 St Edward's COVID-19 Liaison Officer
Mr Peter Moore
Email:
[email protected]
Contact Number:
+356 99353569
Any staff member (educator/ administration staff/ other) or child who feels unwell or has any symptoms should not attend school. This is likely to be the single most important measure to prevent the spread of COVID-19 (and influenza) in the school community and keep all safe.
Many children with COVID-19 do display symptoms, with the most common of these being fever and cough. Other symptoms include tiredness, sore throat, runny / blocked nose, headache, muscle pain and loss of smell and taste. Vomiting and diarrhoea are also important symptoms that are also more common in children. A percentage of children are also asymptomatic, thus the importance of the other mitigation measures implemented in schools to minimize spread.
Current information on the transmission of COVID-19 has shown that transmission amongst school children is low and that children are more likely to contract COVID-19 from a household member or from an adult rather than from another child. One should be increasingly wary to suspect COVID-19 if a child has an adult household member who also has symptoms of acute respiratory illness.
Masks Offered To Students & Teachers
Face coverings, Masks
Protocols from the Health Authorities have been issued. Teachers at SEC will be provided with masks.
We will follow the protocols regarding students and masks. We have purchased masks of different colours for our students for each year group, in this way we will be more easily be able to see if boys are mixing.
Our masks are 3 layered made from cotton with a filter in between.
This is also a useful link
https://www.cdc.gov/coronavirus/2019-ncov/prevent-getting-sick/about-face-coverings.html
**What you need to know if you are a contact of someone with COVID19**
Headmaster`s Introduction
Precautions are necessary to prevent the potential spread of COVID-19 in all places, including college.
Tracing; this is particularly important. Remember that not all classes are one teacher to one group of students. When this not the case all staff members will keep a log of what classrooms they have visited, if in a corridor, whom they have met.
Parents please inform us if you are not sending your child to college. The reason might be a relative innocent one but please be sure to let us know as this has been a part of our procedures for many years now.
It is important for all of us to remember that COVID-19 does not differentiate between borders, ethnicities, disability status, age or gender. St Edward's College wishes to continue to be welcoming, respectful, inclusive, and a supportive environment to all. We have in place measures to lower the risk for the entry and spread of COVID-19 by students and staff who may have been exposed to the virus, while minimizing disruption, maintaining standards and protecting students, staff and extended families.
Countries and organisations that have shared information and facts about COVID-19 have seen positive results in student, parent and staff fears and anxieties around the disease
This document provides key messages and considerations for all of our SEC community.
The purpose of this document is to provide clear and actionable guidance for safe operations through the prevention, early detection and control of COVID-19 in our college.
Education can encourage students to become advocates for disease prevention and control at home, in school, and in their community by talking to others about how to prevent the spread of viruses.
In collaboration with parents SEC has drawn up the following protocols
Please be aware that the current situation is a very fluid one. As more information and guidelines are published, we will adapt accordingly in order to ensure that college will be a safe and welcoming environment for all who come here.
The majority of students are attending college physically, there are some attending online. We will do all possible to provide education for both groups.
Students who choose to attend online for the first term must stay online. We have configured our rooms for the number of students who indicated wanting to attend physically.
A student who is online stays online for this first term. Boys who are online are not permitted to come to college 'for a day or two' and then return to online
Staff are providing physical and online lessons and work in accordance with issued timetable.
All sections at college are using MS. Teams.
All sections will continue to place work on MySchool for students.
Attendance will to be taken by the class teacher at the start of every lesson. Absent students and students arriving late will be relayed to HOS.
Parents need to inform the school if a student is going to be absent.
The normal discipline policy for college will be applied.
All boys are expected to have their camera on during online lessons.
Live and recorded lessons are strictly for the sole use of the student in the class.
If a lesson is recorded, any person sharing this recording, without the express written permission of college, will be subjected to the legal consequences of doing so.
It is at the discretion of college, should this happen, that the student may be expelled.
Parents are not to interrupt, comment on, pass information on, formally or socially, to others regarding any delivery of a lesson at college.
If a parent has any complaint/observation regarding any lesson these are to be passed to the Head of Section with the Headmaster in copy.
The Head of Section and/or Headmaster will respond appropriately to the complaint/observation.
If the parent is not satisfied with the response then the parent and Head of Section/Headmaster is to follow the college Grievance Procedure.
General principles that we have adopted:
Sick students, teachers and staff will not be allowed at school. Please see our sick policy for COVID-19 below
Students who fall ill during school hours will be placed in isolation.
Windows and doors will remain open throughout the day to allow for cross ventilation.
Regular hand washing with water and soap will be carried out and timetabled.
Spray bottles will be available in every classroom, teachers will spray the desks and chairs and the children will wipe them down after every lesson or as appropriate.
Classrooms and surfaces will be disinfected daily including but not limited to railings, banisters, toys, sports equipment, switches, door knobs, tables and chairs etc.
Sanitizers have been placed in all entrances of the buildings.
Students must bring their own sanitizer to be used in class. It has to be labelled and needs to remain in the classroom in the boy's box.
Parents are not allowed to enter the school premises at all times with the exception of Nursery and Kindergarten parents as explained below.
Before entering the College, staff and children`s temperature is taken (see below).
Parents` meetings will be strictly online.
All HW will be given and handed in online.
Events that create crowds are cancelled. Assemblies will be carried out online.
The use of toys, books and resources will be limited to a "bubble".
All visitors including deliveries will sign in and out giving clear contact details.
Junior School library – teachers will bring a set of books to the classroom. Once the class is finished with the books, these books will be quarantined before they are put back on the shelves.
Sickness policy
Aim:
It is our policy to provide a healthy and safe environment for staff and children. We expect all staff to follow these procedures at all times.
Methods:
Our College is unable to accept children who are unwell or with any infectious disease. Students who show any type of symptoms will be sent home immediately.
Sick children must be kept at home. Parents are requested to keep their children away from school and must present a clearance certificate from their doctor to be able to return to school regardless of the number of days the student was away from school.
If a child becomes ill at school, we will take every step possible to contact the parents/guardians. If this is not possible, we will call individuals listed on the Child Collection Form or listed as emergency contacts on the application forms. If we cannot reach anyone, we will take responsible measures to care for the child. He/she will be seen by the College nurse and kept in a quiet area away from the other children with a known carer until the parents are reached and arrive to collect the child.
The College nurse is permitted to give medicines, upon written instruction from a parent/guardian. These instructions must be certified by a doctor. Medicines will be kept in a safe place in the nurse's first aid room and must be handed to the nurse by the parent/guardian. Teachers are not permitted to administer medicines.
Sickness policy if we encounter a possible COVID+ student/member of staff at College.
We will take no risks, if a child or a member of staff shows any signs of illness, they will be isolated in designated areas immediately.
Legally we are obliged to firstly inform the Infectious Disease Prevention and Control Unit if we suspect that the illness might be infectious and follow their guidelines.
Secondly, we will inform the parents/guardians to take the child for a swab if this is recommended by the Public Health Authorities.
The Infectious Disease Prevention and Control Unit will inform us and parents if the result is positive.
From our end, we have the names of all children in the class of the child with contact details of the parents and also teachers who taught the child on that day.
Should the need arise, contact tracing will be carried out by the Infectious Disease Prevention and Control Unit.
The name of the child/member of staff will be kept strictly confidential at all times until such information is verified by the unit and guidance is received from the same unit.
The student/member of staff will be expected to stay at home for 14 days and return to College only upon the presentation of a clearance certificate from the Health Authorities.
The isolation area and class where the sick student/member of staff has been, will be disinfected.
In the meantime, when possible, notes and HW will still be sent to the student.
What to do as a parent/member of staff if someone in the same household tests positive:
If a family member tests positive to the virus, as a parent/guardian/member of staff be sure to inform College immediately.
As per the instructions given by the Health Authority, all persons living in the same household will be in quarantine and the child/member of staff will not be able to attend school until the person in question gets clearance by the Infectious Diseases Prevention and Control Unit.