The Edwardian Ethos and Community
St Edward's is more than an institution. Edwardians feel a strong sense of belonging to the College. Old Edwardians who visit the College in which they spent some of the most important years of their lives are a testament to this. The College ethos of Virtue and Honour, as seen on the College crest, establishes the fundamental Catholic values upon which the College was founded. By the time students leave the College, they will have become worthy Edwardians and fully prepared to face the challenges that lie ahead for them with confidence and determination. This policy document will help our students become the gentlemen that those with knowledge of St Edward's expect them to be. In practical terms, it will give our students a clear understanding of the behaviour expected of them during their time at College.
St Edward's College aims to ensure that good behaviour is a quality inherent in our students' characters. Good behaviour is based on the respect and good-will shown between staff and students and between the students themselves. Thus, the College strives to establish a way of life in which positive behaviour is a by-product of positive relationships, based on respect for others and an ongoing desire to act in a virtuous and honourable manner.
Aims
It is important that students and parents are aware of the expected behaviour of students attending the College, as well as the fact that there are consequences which have to be faced for displays of misbehaviour.
This policy aims to:
- Safeguard the rights of all stakeholders

- Establish the responsibilities of all stakeholders

- Ensure a clear understanding of expected student behaviour

- Ensure a clear understanding of College rules and sanctions
Students' and Teachers' Rights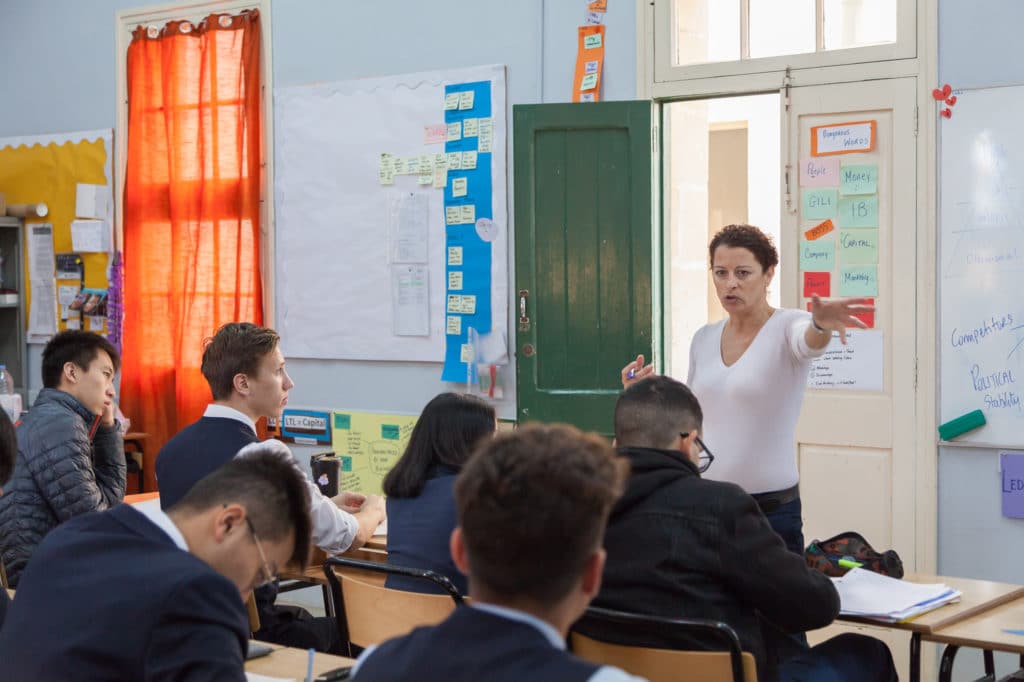 All students have the right to be part of a happy, constructive and fulfilling learning experience based on respect for oneself, others and the College.
All students have the right to fully partake in the learning environment of the classroom and the recreational environment of the playground during break time.
All students have the right to make full and unhindered use of College facilities at the appropriate time and under appropriate supervision. These include the Library, Gymnasium and other sports facilities, Creative Arts facilities, Canteen, etc.
All students have the right to inform the appropriate authority if they feel that they are being treated unjustly or disrespectfully.
All teachers have the right to carry out their duties in an unhindered manner.
All teachers have the right to be treated with respect by students, in a manner reflective of their position and professional status.
All teachers have the right to their privacy, including online and whenever they are not on duty.
Students' Responsibilities
Behaviour
All students are expected to treat fellow students, teachers, management and all other members of the College community with the utmost respect and courtesy. Good manners are to be shown at all times and one's actions are to be constantly tempered by consideration for others.
All students are expected to partake fully in the educational experience that St Edward's provides. In class, students are expected to work hard and participate actively.
All students are expected to take an active role in other activities organised outside the classroom, such as sports and the creative arts.
All students are expected to ensure that all College property is kept in perfect condition and working order.
All students are expected behave reasonably and responsibly at all times, including on journeys to and from College.
Appearance
All students are expected to be smart at all times and wear their full uniform with pride, including on journeys to and from College. Parents will be asked to make arrangements to collect their child if they are not wearing full uniform at College and have no justifiable reason.
Students' hair will be neither too long nor too short. As a general rule, hair is expected to be short and of equal length on either side. The hair should not touch the top of the shirt collar. If a student's hair is deemed unacceptable, he will be informed of this and expected to remedy the situation forthwith.
Ear rings and/or other jewellery are strictly prohibited.
Staff Members' Roles
&
Communication with Parents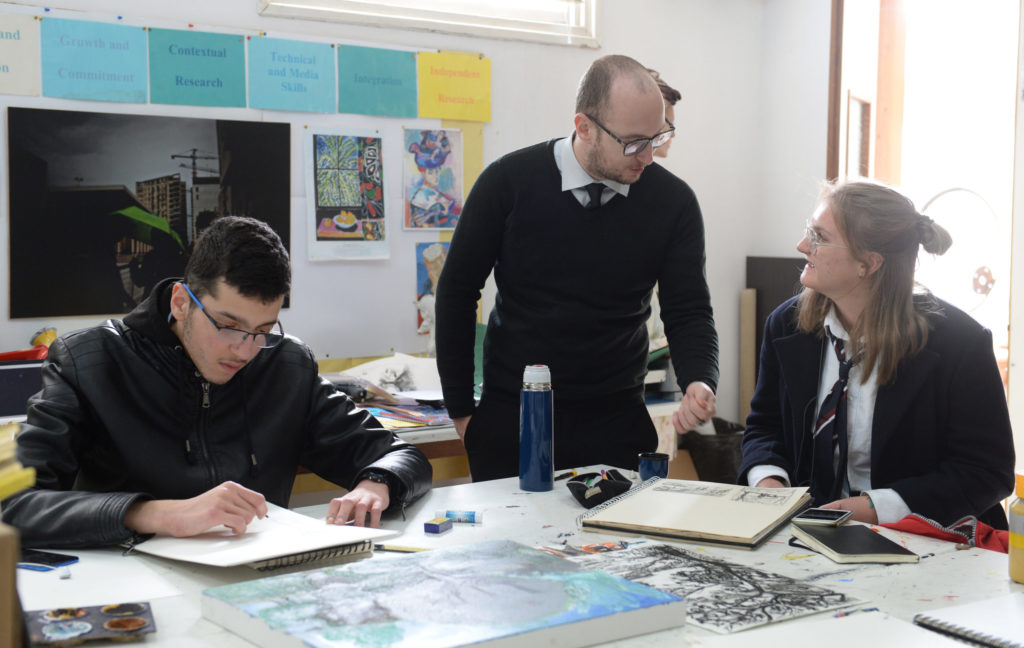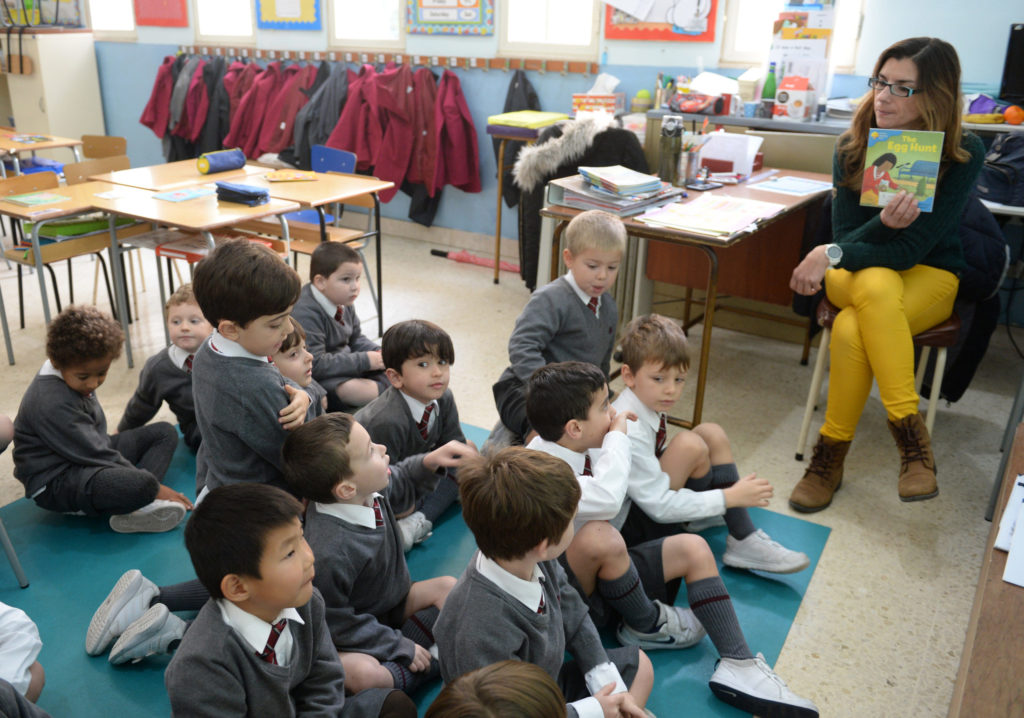 Since parents entrust the College with their son's upbringing and character development, the role and responsibility of educators goes beyond the teaching of academic subjects. Every staff member's obligation is to ensure the character development of College students by wholeheartedly and consistently upholding College principles and policies.
While we do our utmost to use a pastoral and supportive approach to our students there may be times when disciplinary actions are necessary. When a disciplinary action is taken it is coupled with a meeting of the College Student Support staff member. Our approach varies somewhat as a student moves through college from early childhood to Sixth Form.
If students' behaviour is not up to the expected standard, parents will be informed in writing of the event and of the action to be taken.
MySchool is the software programme that St Edward's uses to keep track of students. On MySchool there is a section concerning 'Discipline. MySchool is used largely from Middle school to IB Sixth Form. In the case of Junior a general note (known as 'the Green Note') is sent home with the child. This system is used to record any matters requiring official registering and informing of parents. This note is then given to the parents (usually by the boy). The note is then signed by the parents and returned to the staff member who has issued the note the following school day. Parents are able to write a comment on the note if necessary.
Once a Green Note is handed back to the teacher concerned, it is passed on to the Section Head for record keeping.
A hard copy may be entered into the student's file. If the student shows improvement over the course of time the copy will be removed.
Green Notes are not normally used as a first resort unless in dealing with a serious case of misbehaviour or work that is not up to the expected standard. The note should serve as a warning to the boy that his behaviour or work ethic requires attention.
In the section on 'Discipline' on MySchool a staff member has three choices. A student can be entered under:
Academic
Behavioral Issue
Serious Misconduct
Comments are written under 'Event Detail' and actions under 'Action taken'.
Guardian emails are also displayed in the Discipline section. By clicking on these a report is sent to the guardians. Other recipients such as Heads of section, Student Support and other relevant staff can also be included.
The College does not employ a system of fixed punishments for specific misdemeanors. It recognises that all incidents occur in their own circumstances and each case is treated on an individual basis.
General Approach
Teachers distinguish between minor incidents which they handle themselves and more serious incidents which are referred to the Section Head or Headmaster. All punishments are to respect the dignity of the student. Corporal punishment is strictly forbidden.
Minor cases (e.g. first time missing/below standard homework & schoolwork, minor behavioural issues in and out of class) are dealt with by the teacher concerned.
Some cases, especially of a pastoral nature, can be referred to the Class/House Tutor.
More serious or repeated cases such as disrespect towards teachers, any form of bullying, persistent missing or below standard work, damage to College resources or property, etc. are referred to the Headmaster.
General Sanctions
These include, in increasing severity: verbal warning, extra work, break detention, and banning from certain school activities, in-school suspension, out-of-school suspension, after school gating, expulsion (in this case the board of governors will be consulted), a hard copy in the students' file.
Sanctions for cases of serious or repeated misbehaviour
Suspension: If a student partakes in serious misbehaviour or his/her behaviour does not show signs of improvement after repeated occurrences, the Headmaster may decide to suspend the student from the College for a definite or indefinite period.
Expulsion: A student may be formally expelled from the College if:
- he has committed a grave breach of College discipline;

- he has been convicted of a serious criminal offence;

- the suspension process is failing to correct repeated misbehaviours.
It is not pleasant or usual for the College to take such action, but this may have to be done in the cases stipulated above in order to safeguard the well-being of the College stakeholders and reputation.
In the case of suspensions a probationary period is stipulated in the 'Action taken' section. Should there be another incident during that period actions of more consequence will be taken.
It is the responsibility of the suspended student to inform him/herself of any class work missed by either contacting the teacher or asking classmates.
At St Edward's, we adopt a zero-tolerance policy to bullies and bullying. Stern sanctions will follow when a student has been found to be bullying others. Students who show tendencies to being bullies are given all the help they need to change their ways - if they do, the community will welcome them.
I appreciate you taking the time to visit our website; your choice of school is an important one for you, your children and for us.

If you have any questions or need clarification as you browse through our website I'd be more than happy to speak with you.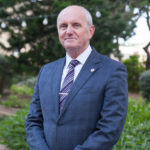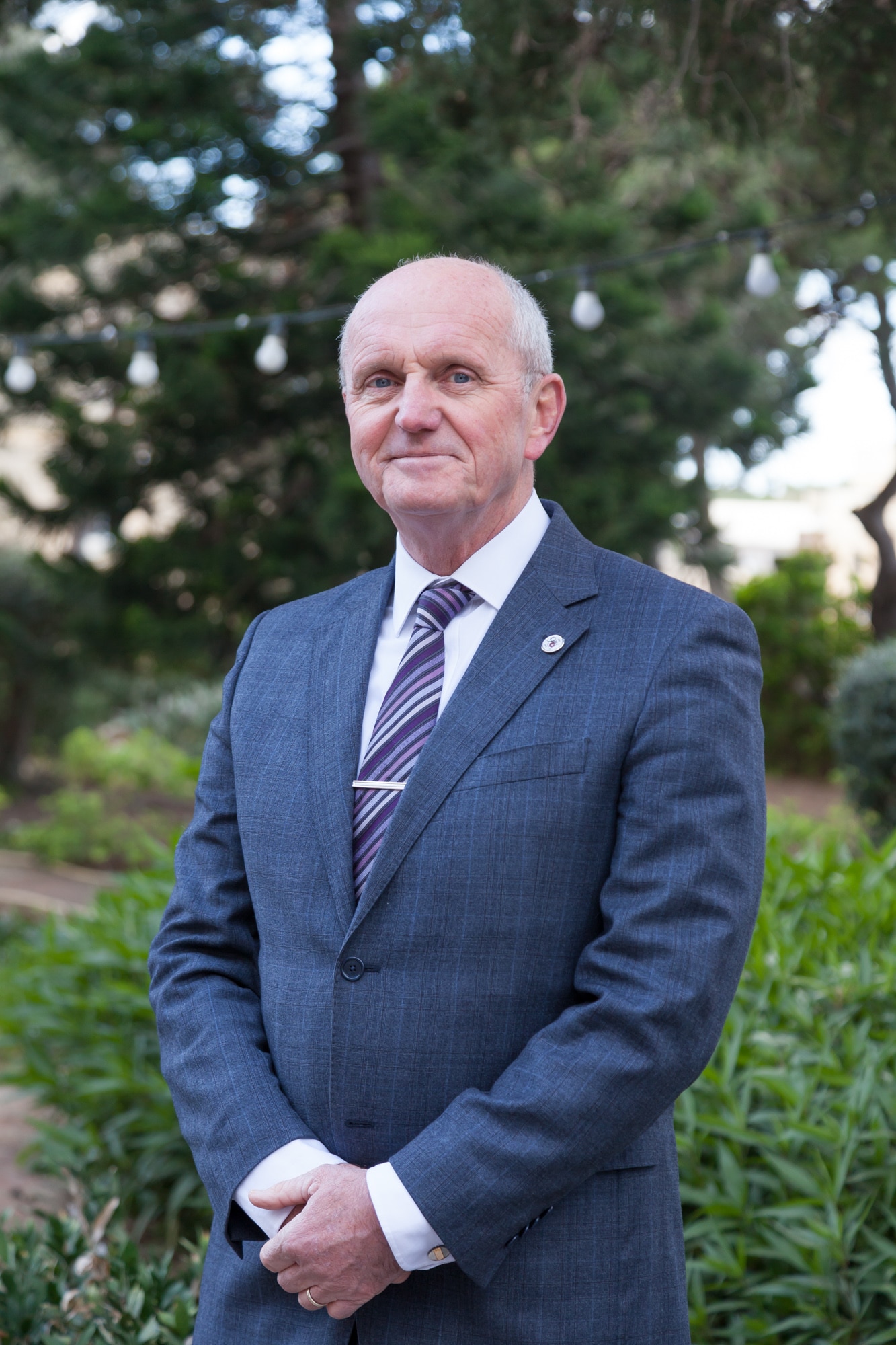 Headmaster
Mr Nollaig Mac an Bhaird